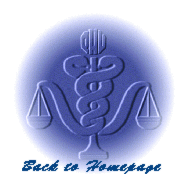 ---
---
---
About Dr. Voskanian's Clinical and Forensic Psychiatry Practice
The practice of General and Forensic Psychiatry was established in 1998 in Philadelphia, Pennsylvania, and has since gained acceptance by legal professionals locally and nationwide. The practice is University affiliated and provides rotations for psychiatrists in training.
The practice is in large part clinical. Clinical services, including treatment and consultations, are provided for a range of psychiatric patients from adolescents to the elderly. Contractual services include provision of treatment and consultations for forensic aftercare programs in Philadelphia, provision of rehabilitation and psychiatric treatment to general population, rehabilitation services and psychiatric treatment of women with young children and pregnant women with substance dependence and serious mental illness, and consultations to the Department of Human Services of the State of New Jersey and the State of Pennsylvania Bureau of Professional and Occupational Affairs.
Our Medical Director, Dr. Voskanian is an Associate Professor of Psychiatry at Drexel College of Medicine / MCP Hahnemann University Medical School, where he directs and teaches the Psychiatry and Law Program. The graduating class of psychiatric residents voted him Teacher of the Year in 2000 and 2002.
Dr. Voskanian has conducted over fifty lectures, workshops, and seminars, on topics related to psychiatry and psychiatry and the law, including the insanity defense, diminished capacity, capital sentencing, sex offender evaluations, competency to stand trial, competency to waive Miranda Rights, testimonial capacity/competency to testify as a witness, violence risk assessment, suicide risk assessment, psychiatric malpractice, standards of care, risk management, provision of psychiatric services in jails and prisons / correctional psychiatry, ethics in the practice of forensic psychiatry, testamentary capacity / competency to make a will, psychiatric disability evaluations, psychiatric evaluations under the Americans with Disabilities Act, sexual harassment, detection of malingering and exaggeration of signs and symptoms of mental illness, and other topics on the interface of psychiatry and the law. He continues to provide rotations and training for psychiatric residents utilizing his private practice and contractual services.
Dr. Voskanian has extensive clinical and forensic experience. He has served as the Director of Mental Health Services at the Philadelphia Prison System, and has also served as the Director of Psychiatry and the Law program at the Medical College of Virginia. He is active in multiple professional organizations and serves on various committees.
Dr. Voskanian graduated from the University of Massachusetts Medical School in 1992, and completed Psychiatry Residency Program and Forensic Psychiatry Fellowship Program at Tulane University Medical Center. He is certified by the American Board of Psychiatry and Neurology in Psychiatry with added qualifications in Forensic Psychiatry.
Currently in private practice, he consults for Forensic Aftercare Programs in Philadelphia, provides treatment for dually diagnosed patients and has an extensive clinical practice, providing services for patients ranging from adolescents to elderly. He is also a consultant for the State of New Jersey Department of Human Services, and the State of Pennsylvania Bureau of Professional and Occupational Affairs.
Dr. Voskanian enjoys his profession, and in addition to clinical and academic responsibilities, has participated in over a thousand civil and criminal cases in local, state, and federal courts as an evaluator or consultant at the request of defense, plaintiff, prosecution, governmental agencies, and insurance companies or as an independent evaluator for courts when experts for defense and prosecution offered conflicting opinions. Dr. Voskanian spends about seventy percent of his time in the provision of clinical services. The remainder of his professional time is balanced between academic activities and forensic consultations.
Forensic Psychiatry Services can be provided at the request by Plaintiff, Defense, Prosecution, Courts, Insurance Companies and Governmental Agencies in civil and criminal cases at the interface of Psychiatry and the law, involving: Insanity Defense / Criminal Responsibility, Competency to Stand Trial, Diminished Capacity, Capital Sentencing / Mitigation, Sex Offender Assesments, Violence Risk Assessments, Suicide Risk Assessments, Medicolegal Issues in Correctional Psychiatry, Juvenile Transfer, Testamentary Capacity / Undue Influence - Competency to Make a Will, Testimonial Capacity / Competency to Testify as a Witness, Disability Evaluations / Independent Medical Evaluations, Workers' Compensation, Personal Injury / Psychiatric Harm, Psychiatric Malpractice / Standards of Care / Medical Record Review, Americans with Disabilities Act / ADA, Sexual Harassment Discrimination, Workplace Violence Assessments, Malingering and other forensic, mental health and law related assessments.
---
For forensic psychiatric evaluations referrals only by attorneys (plaintiff, defense or prosecution), courts, insurance companies and employers.The evaluator retains the right to refuse to become involved in a case for undisclosed reasons. Please do not send any confidential information until professional relationship has been established. The information provided in this site merely provides basic framework, and does not intend to cover all the specifics and nuances of the evaluation process and report preparation. I make no claims, promises or guarantees about the completeness or adequacy of the information contained in or linked to this website and its associated sites. Nothing on this site constitutes legal or medical advice. If you require legal advice or service, please contact an attorney.
---
On-line Resume
COMPLETE RESUME AND REFERENCES AVAILABLE UPON REQUEST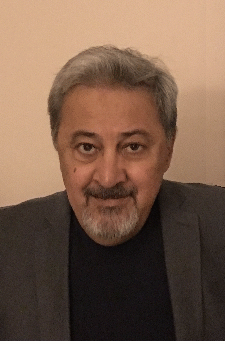 E-mail: forensics@pol.net
Return to Dr. Voskanian's Homepage
www.forensic-psychiatrist.com